Long Beach Flower Delivery
Allen's Flower Market was voted "Best Florist" In Long Beach, California in 2012
Allen's Flower Market is operated by the Goldman family. We are a second generation, family owned and operated floral design firm, originally started in 1978 by Ben Goldman. Allen's Flower Market is now owned by Harry Goldman, who has continued in his fathers footsteps. Collectively, the business has served Long Beach and the surrounding communities for more than 35 years. Our main floral design facility is located in Long Beach.
Allen's Flower Market employs an incredible team of floral design professionals who are known to create some incredibly unique and beautiful flower arrangements. Every flower arrangement they design is filled with the finest fresh cut flowers available. In addition to flowers, we also offer one of the very best selections of green plants, flowering plants, tropical plants, gifts, gourmet chocolates, truffles, gourmet gift baskets and tasty fruit baskets available in the Long Beach area.
Long Beach, California is one of the largest population centers in California and ranks within the top 50 in the United States. Long Beach offers scenic ocean front vistas and in fact is home to one of the larger maritime ports in the country (Port of Long Beach). The Allen's Flower Market main showroom is located approximately 30 miles from downtown Los Angeles.
Allen's Flower Market is large enough to have the buying power to purchase our flowers direct from the floral farms. We buy from domestic farms here in Southern California and also from farms in Latin America and Holland. We make it a point to always include locally grown flowers, such as Hydrangeas, Azalea's, Sunflowers, Carnations, Daisies, Lilies, Poms and Easter Lilies in many of our arrangements. By also buying internationally, we can ensure that our clients have the largest selection of flowers possible to choose from. We guarantee same day delivery anywhere in Long Beach. We also offer a 100% satisfaction guarantee that says if you are not happy with the arrangement, we will replace it at no charge.
Allen's Flower Market Flower Shop In Long Beach
Long Beach Store: 600 East Willow Street, Long Beach, California 90806
Same Day Flower Delivery Anywhere In Long Beach, California Or The USA!
Allen's Flower Market offers same day flower delivery anywhere in Long Beach. Our same day guarantee extends to all floral arrangements, gifts, green & flowering plants and gift & fruit baskets. We use our own delivery employee's for all deliveries in and around Long Beach. Over the past 35 years, we have also created an extensive team of affiliate floral designers that we use to handle our out of state deliveries. Our affiliates are hand selected and thoroughly vetted. Whether we delivery with our local team or use our affiliates, we still stand behind our same day promise!
Beautiful Wedding Flowers
Allen's Flower Market has handled some of the largest and most prestigious weddings held in Long Beach. Our wedding design team is able to handle weddings of any size. We are fully capable of handling floral design and decoration for venues of any size. Over the years, we have found that it really benefits the bride and her family to come in and sit down with a wedding planner. There is just so much to discuss and so many details to talk through. To that end, we make it easy for brides in the Long Beach area. We offer a Free Wedding Consultation for each new bride. During your consultation, our wedding planner can help you with choosing the exact flowers and color scheme to help you achieve the precise atmosphere, look and feel you are hoping to achieve with the ceremony and reception.
Everything really starts with the dress. Our floral designers take the dress colors and style, then the beautifully craft a bridal bouquet, base on the style that best fits the dress. We offer cascading bridal bouquets, the super popular nosegay bouquets, contemporary bouquets and custom hand tied bouquets. Each style of bouquet offers it's own particular advantages. Arguably the most popular style today is the nosegay, followed closely by custom hand-tied bouquets. Once the bouquet style has been chosen, next comes selecting the perfect flowers that will compliment the bouquet style and gown color scheme.
Long Beach's Favorite Flower Arrangements
Allen's Flower Market is a second generation, family owned flower shop. Our goal has been and continues to be to provide the highest quality flowers, plants and gifts and the best possible service to the greater Long Beach area. To that end we buy our flowers direct from growers located throughout the world. It's a lot more work, but, it allows us to deliver on our promise to be the very best florist in the city of Long Beach. While buying direct comes with many challenges, it also delivers huge benefits for us, as well as for our customers.
Take our Ecuadorian roses as one example. We purchase these stunning roses direct from growers located in various areas around Ecuador. Why Ecuador you ask? Many of the largest flower shops in the country work with buyers in Columbia. We considered buying from there as well. After reviewing roses from both countries, it became clear that the roses from Ecuador are simply in a whole entirely different category. The have longer stems and larger blooms. The farms in Ecuador don't cut as often as the folks in Columbia. In researching the difference, it became clear that Columbia was working with a number of really large direct ship florists. Flowers in a box is not what we do. Our goal is to create the most luxurious floral arrangements available anywhere in Long Beach. Based on the fact that our firm has been voted "Best Florist in Long Beach" the past 5 years in a row, I would say we are definitely moving things in the right direction.
Same Day Flower Delivery Available In These Long Beach, California Area Zip Codes
90745, 90746, 90747, 90749, 90755, 90802, 90803, 90804, 90805, 90806, 90807, 90808, 90809, 90810, 90813, 90814, 90815, 90822, 90831, 90832, 90833, 90834, 90835, 90840. 90842, 90844, 90846, 90847, 90848

Most Popular Flower Varieties Requested From Allen's Flower Market Long Beach
Allen's Flower Market offers a wide variety of beautiful fresh flowers. We have virtually any variety that you are likely to want. If you don't see it on our website, don't worry. We may still have it in-stock, just not displayed on the website. Some varieties we sell are extremely seasonal by nature. One example of a flower that is seasonal would be the Peony. We only get these gorgeous flowers in a few times each year. When they come in, we make every effort to let our customers know. Usually we will send out an email to ensure that everyone who loves them has a chance to purchase some.
Another example of a very seasonal product would be our beautiful Holland Tulips. The tulips in Holland only bloom once each year. We can get them into our store between March and say the first few weeks of May. It all depends upon the growing season in Holland. If the conditions are right, the supply lasts longer, if not, then we may only offer them into late April. Are you a tulip lover? If so, not to worry. We have connections right here in California and can offer beautiful California tulips virtually year round.
As mentioned earlier we carry a wide variety of flowers, including local Long Beach favorites such as; Alstroemeria, Asiatic Lilies, Azaleas, Bird of Paradise, Carnations, Cymbidium Orchids, Dahlias, Daisies, Gerbera Daises, Hydrangea, Orchids, Oriential Lilies, Poms, Red Roses, Lavender Roses, Yellow Roses, Stargazer Lilies, Tulips and White Roses. Check out some of the gorgeous flower photos taken from some of the arrangements we and our affiliate partners have put together.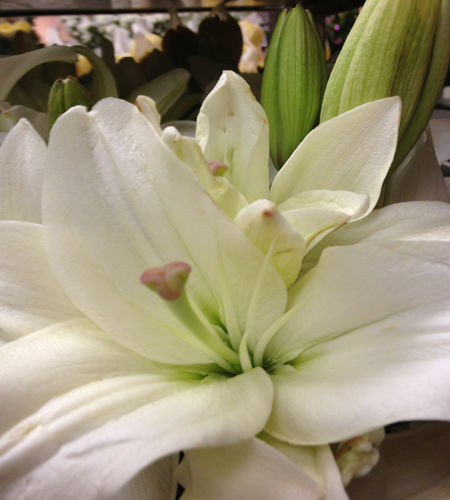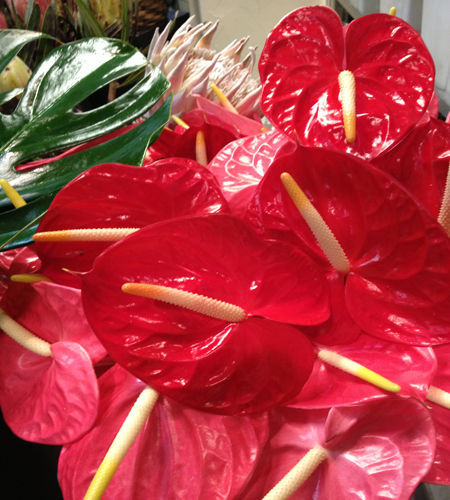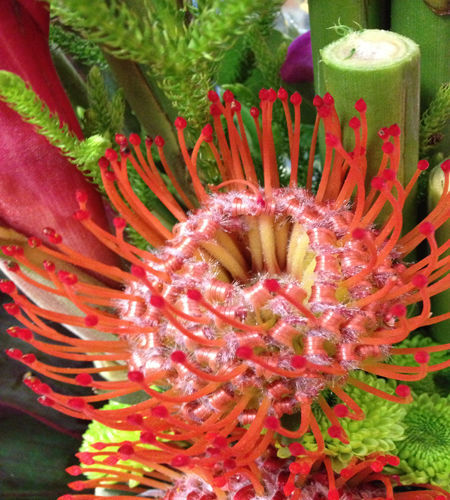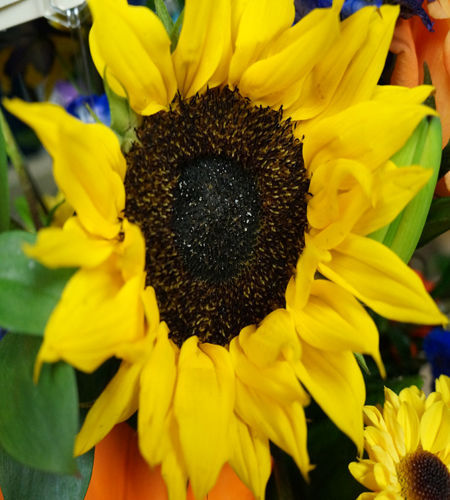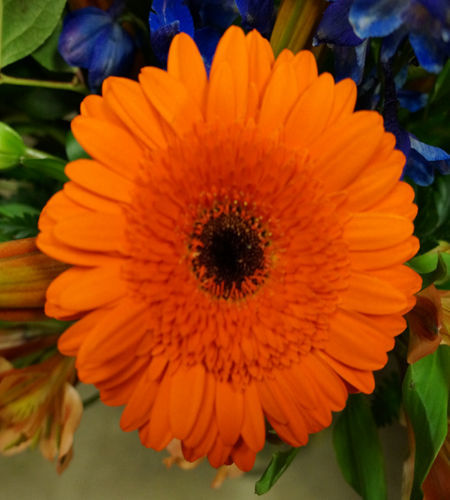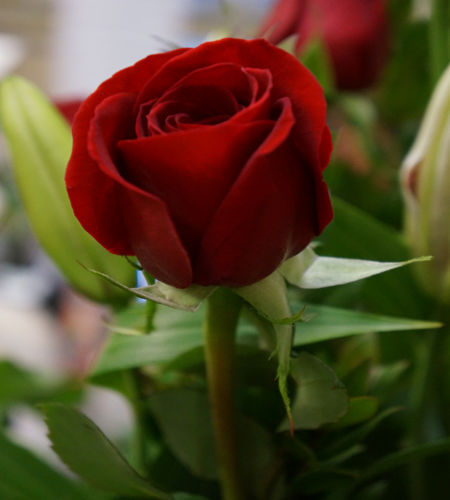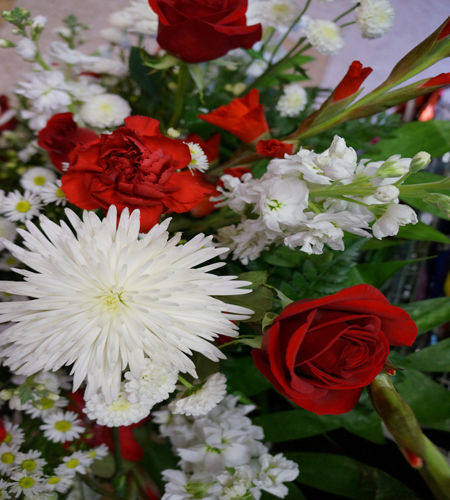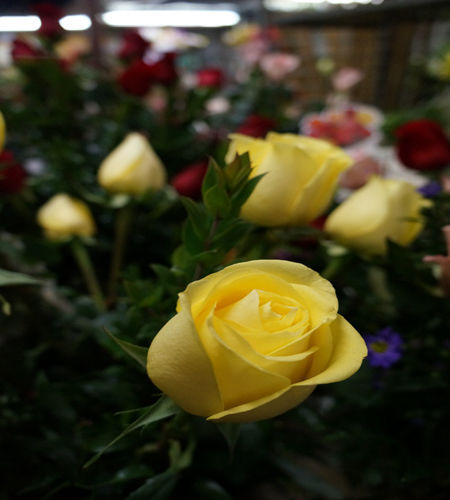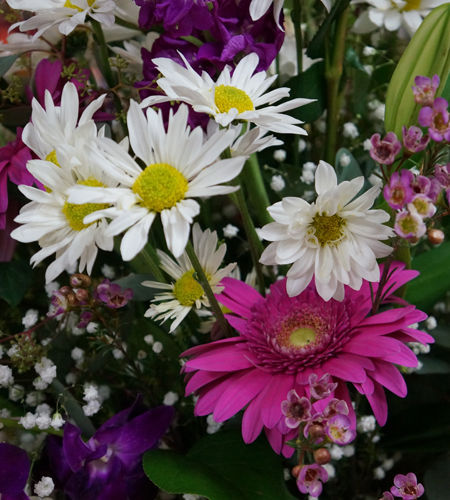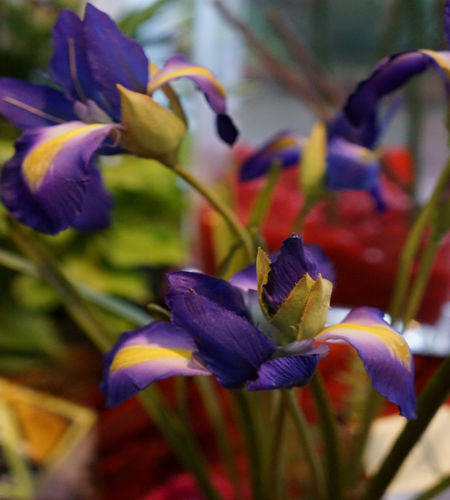 Sample Of Funeral & Sympathy Flower Arrangements Are Available For Same Day Delivery To Long Beach Area Funeral Homes & Hospitals
We Provide Same Day Flower Delivery To These Long Beach Area Hospitals
Community Hospital Long Beach | 1720 Termino Avenue, Long Beach, California, 90804

Long Beach Memorial Medical Center | 2801 Atlantic Avenue, Long Beach, California 90806 | (562) 933-2000

Memorial Care Breast Center | 701 East 28th Street, Suite 200, Long Beach, California 90806 | (562) 933-7880
Miller Children's & Women's Hospital | 2801 Atlantic Avenue, Long Beach, California 90806 | (562) 933-5437

Saint Mary's Medical Center | 1050 Linden Avenue, Long Beach, California 90813 | (562) 491-9000
Va Long Beach Healthcare System | 5901 East 7th Street, Long Beach, California 90822 | (562) 826-8000